Concerto Purotex Mattress
£
189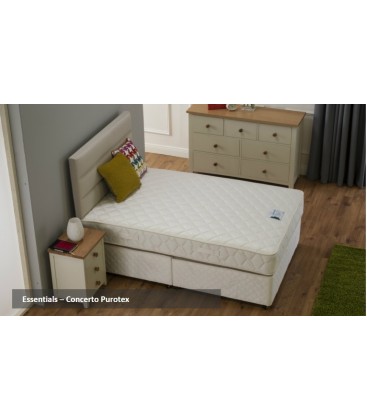 Features:
On Sale: was £204
This mattress is designed for allergy and asthma sufferers, using purotex active allergen control.
Inner spring system provides support throughout the mattress.
A layer of insulator provides additional support that contours to your body and helps regulate the bed temperature.
Breathable fibre mesh designed to allow air circulation within the mattress.
The mattress fabric is treated with natural Purotex probiotic micro-capsules proven to reduce dust mite allergens and actively reduce bacteria, thus creating a fresh dry and hygenic sleeping surface.
This is a turnable mattress.
Available Options:
| | |
| --- | --- |
| 3ft | £189 |
| 4'6 | £256 |
| 5ft | £298 |
| 6ft | £387 |
Other products in this range