Diamond 4000 Mattress
£
481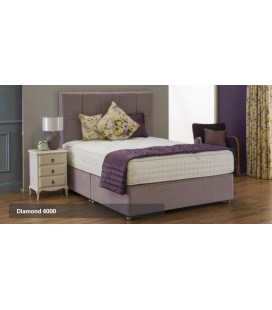 Features:
On Sale: was £520
This Diamond 4000 Mattress has Respa Spring 1000 count mini pocket springs.
Respa Spring 2000 count posturfil springs and Respaform Spring 1000 count pocket unit.
Each spring helps to spread weight evenly across the bed.
Luxurious comfort layers of naturally warm and comforting wool and cotton.
providing exceptional comfort and support and helping to regulate an even body temperature.
This is a no turn Mattress.
Available Options:
| | |
| --- | --- |
| 3ft | £481 |
| 4'6 | £659 |
| 5ft | £718 |
| 6ft | £870 |
Other products in this range