Extreme Support Mattress
£
282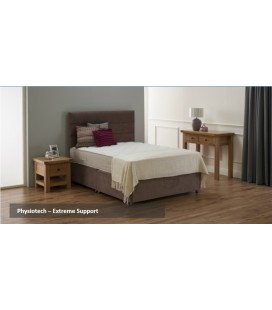 Features:
On Sale: was £304
This is an ultra firm support mattress with a Respatech spring system and extra firm fillings, which give a fully orthopedic feel.
Encased with wire edge helps to prevent roll off and provides additional support.
Insulator layers provides additional support that contours to your body.
Extra durability and support provided by a foam filling layer.
This is a no turn mattress.
Available Options:
| | |
| --- | --- |
| 3ft | £282 |
| 4'6 | £391 |
| 5ft | £444 |
| 6ft | £618 |
Other products in this range